EGR Delete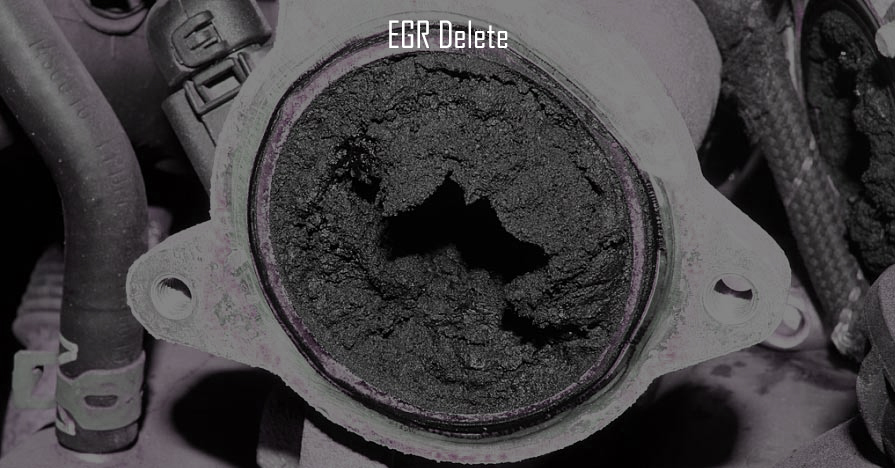 EGR valves have caused nothing but problems for many years since they was first installed on Diesel vehicles. Due to how dirty Diesel engines are even with regular servicing the valves can still become blocked with carbon. With the added amount of sensors on newer Diesels you will more than likely get an engine light if the EGR is sticking or not fully closing. Many owners simply want the EGR removed from the vehicles software when getting a remap. We have 2 options for the EGR removal.
Leave the EGR valve in position but unplug if after the remap has been loaded to the vehicles ECU.
Fully remove the EGR and replace it with a specialist EGR blanking kit ( would need to be carried out by a workshop ).
There is a specialist known as Darkside Developments which makes detailed EGR removal kits which allows you to completely remove the EGR & EGR cooler, this is ideal if you have a BMW for example which has coolant loss from the EGR system. Many other brands of vehicles have issues with the EGR and as such this is a very common part to have deleted / removed.
Once our remap has been applied it completely deletes all parts of the EGR system such as the fault codes, EGR valve movement and flow sensors.
We offer EGR Delete in all local Lincolnshire areas such as East Lindsey & North East Lincolnshire. Mablethorpe, Alford, Splisby, Skegness, Louth, Horncastle, Grimsby, Wragby, Market Rasen, Cleethorpes.
You can call us on 07340 341790 Mon-Fri 9AM – 5PM.