VW Golf R MK8 Stage 1
13 October 2022 | Admin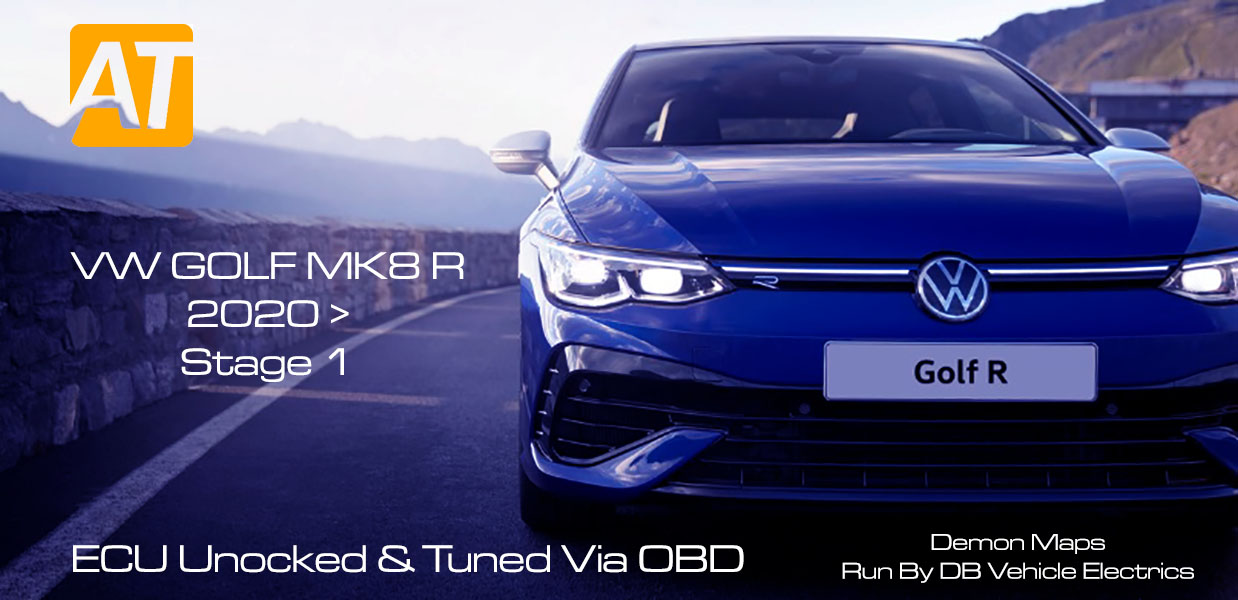 If you own a Golf R MK8 you will be aware it's already a quick car however a tune completely transforms these cars and a Stage 1 remap makes the car even more enjoyable to drive. This stage 1 tune is carried out via OBD meaning the ECU has it's tuning protection removed via an OBD security patch and this allows a stage 1 tune to be carried out via the vehicles OBD port. We offer a fully mobile service in Lincolnshire and can remap your Golf R MK8 in around 1 hour.
Before any work is carried out we scan the vehicle via our Vagcom which does a complete scan of every module inside your vehicle. We connect a battery support unit to your vehicle to keep the battery voltage stable throughout the remapping process. Everything else is done via the OBD port meaning we don't need to disconnect or change anything in your vehicle.
The gains from a simple stage 1 tune are amazing on this vehicle taking the BHP from 320 > 380 & the standard torque from 420nm to 500nm. All these gains are safe and don't cause any issues on a good healthy engine. We are fully mobile and come to you in the East Lindsey area within Lincolnshire, call 07340 341790.