Peugeot Boxer Adblue Solution Alford Lincolnshire
10 March 2023 | Admin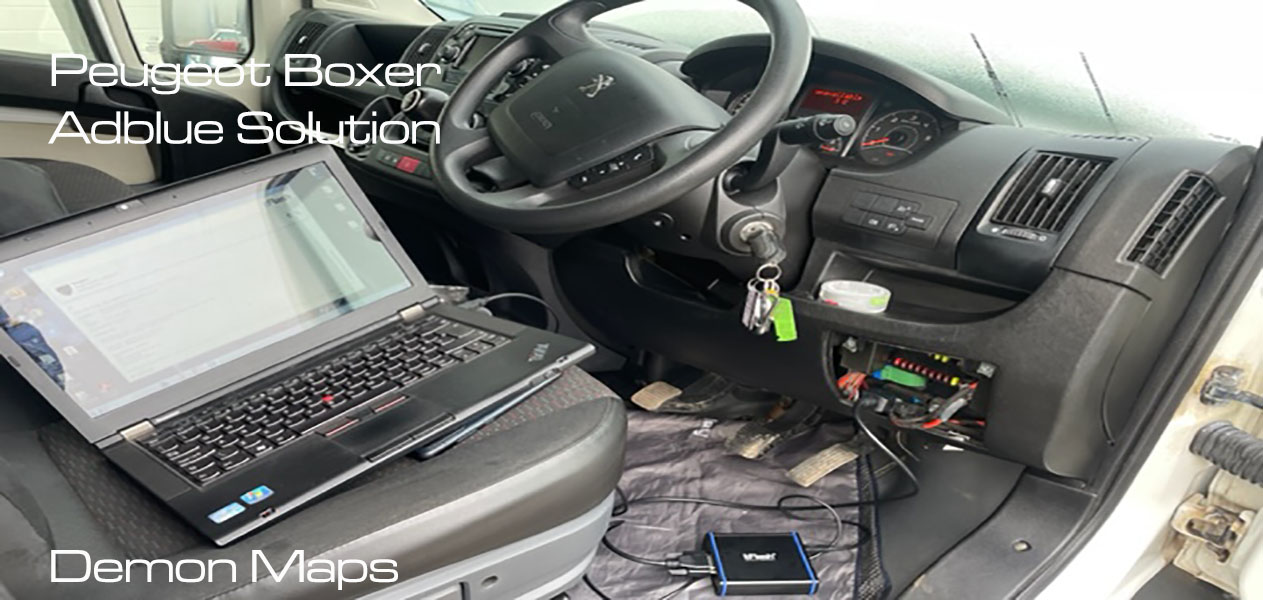 Peugeot Boxers have major issues with there Adblue system the same as many other vehicles, We have an excellent solution for these vehicles which allows the vehicle to run perfectly without ever needing to add any additional Adblue. These Boxers normally have issues with Adblue NOx sensors which cause nothing but issues for the vehicles owner. This vehicle was just outside the vehicles warranty period and the Adblue counter started counting down due to the customer going away on holiday he needed an instant fix to make sure he wasn't going to end up getting immobilised.
Our solution means no more Adblue warnings or error messages regarding the Adblue system. As such the vehicle will never become immobilised from Adblue errors. We can also offer a Stage 1 remap at the same time to increase the vehicles performance in terms of BHP and torque which transforms the drive of these vehicles. This Adblue solution is undetectable and the vehicle will still pass a UK MOT test at present. however these Adblue solutions are designed for off road use only.
Peugeot vehicles are one of the most common vehicles we remove Adblue from due to there constant issues with Adblue tanks, NOx sensors, and injector faults, as such owners are sick of spending £1000's to be left with the same issues within a very short period of time. We are fully mobile in Lincolnshire offering a service at your home or workplace.