Ford Transit Adblue Removal Louth
6 July 2023 | Admin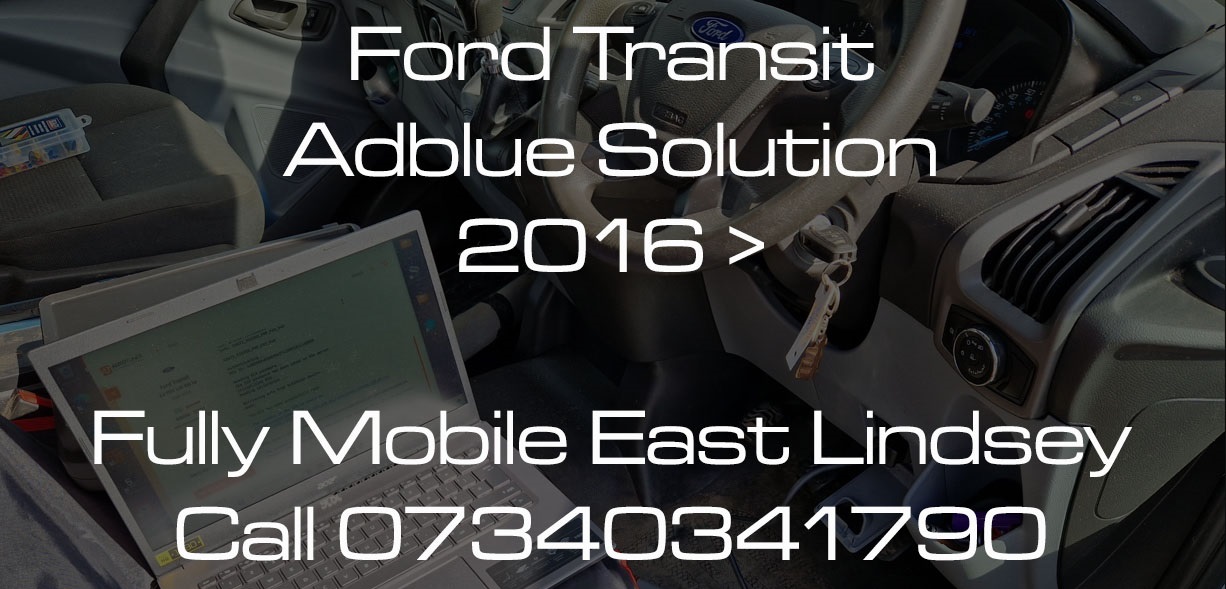 The Ford Transit & Transit Custom models after 2016 have repeated problems with there Adblue systems and as such many owners decide to disable the Adblue system. This stops the worries of the Adblue counter causing a no start and the excessive costs of topping up the Adblue. Our solution will still allow the vehicle to pass an MOT and there are currently no checks in place to check if the Adblue system is still working. Our solution is installed in less than 1 hour and you have no further worries about Adblue issues.
This service is very common for taxi companies due to the excessive miles they cover and a simple Adblue fault can have the vehicle off the road for days. our solutions mean you have no issues with the vehicle becoming immobilised from an Adblue counter. Many owners ask what is the idea behind Adblue? it is simply injected within the exhaust system to reduce NOx emissions by 70% while driving, as such removing it from the vehicle causes no harm to the vehicles engine or exhaust system.
We are fully mobile in the East Lindsey area and offer a fully mobile service meaning we come to you at your home or workplace. Call us on 07340 341790 or email Sales@demonmaps.co.uk to book an appointment.