Audi S3 8Y Stage 1 Remap
13 October 2022 | Admin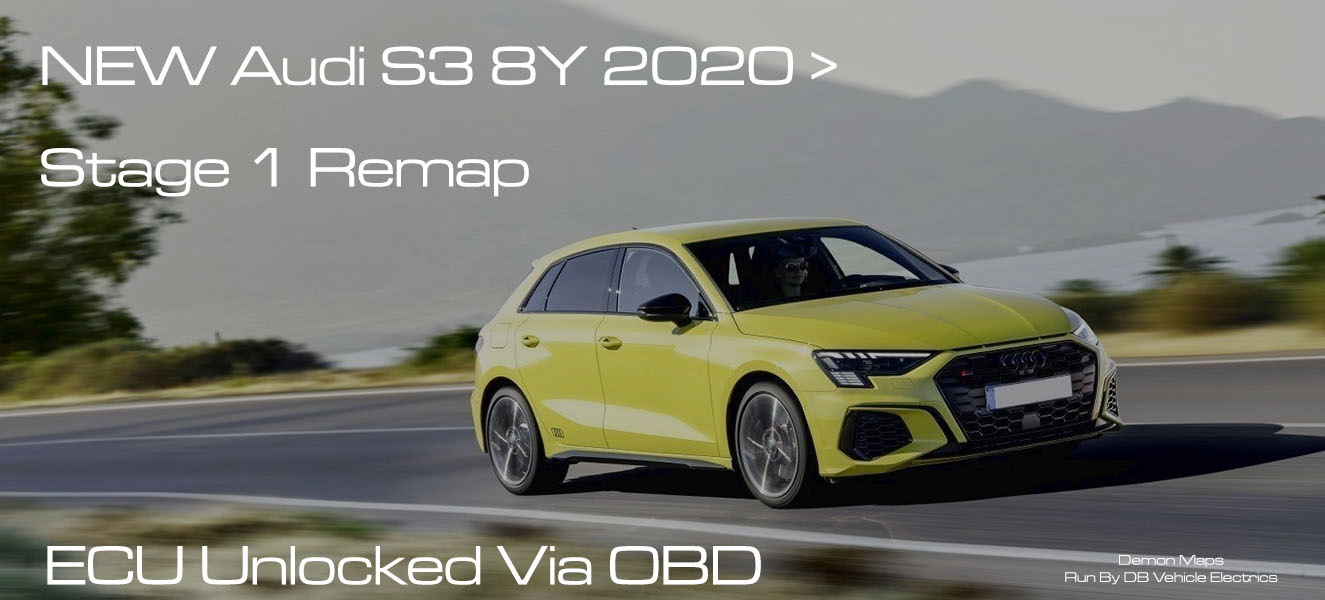 The Audi S3 8Y has been available since 2020 and so far no tuning company has managed to tune these vehicles due to the tuning protection put in place by the manufacturer. As such many owners have been waiting to have their vehicle tuned. All these tuning methods are done via the OBD port meaning all we need to do is connect to the OBD port to flash a stage 1 tune onto your vehicle. We keep the original map for your vehicle meaning the vehicle can be put back to factory at any time.
Before any work is carried out on your vehicle the car is fully scanned via Vagcom to confirm there is no issues, the vehicle is then put onto our battery support to make sure sure the vehicles battery is stable throughout the reflash process. we then start the tuning process which normally takes around 1 hour from start to finish.
Gains from tuning these engines are amazing with around a 70 bhp gain and 100nm in torque. You will instantly notice the difference and as such that's why we are highly recommended in the Lincolnshire area. call 07340 341790 to find out what we can offer for your vehicle.